R.E. Electric Inc. is a small, family-run business; it is our mission to operate a contracting business that meets and/or exceeds our customers' expectations, and to build long-term relationships by providing outstanding value without compromising our core values of quality, accountability, and workmanship. We are a full service electrical company specializing in residential, commercial and industrial electrical services including all phases of installation, maintenance and repairs.

R.E. Electric Inc. is committed to offering top quality electrical services to all of Lewis County with a special focus on Packwood, Randle, Glenoma, Elbe, Ashford, Mineral, Morton, Mossyrock, Silver Creek, Salkum, and Ethel.

We are a service-oriented company dedicated to providing complete customer satisfaction. We provide comprehensive electrical and wiring work that consistently exceeds our customer's expectations throughout all phases of the job. We strive to offer each customer with prompt, courteous, professional service at an affordable price.

FAST, FRIENDLY SERVICE
SERVICE CONTRACTS
GUARANTEED WORK
RELIABLE SERVICES
24 HR EMERGENCY REPAIRS
LARGE COMMERCIAL PROJECTS
SMALL RESIDENTIAL PROJECT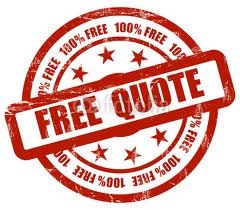 <a class="redbeacon-badge" href="http://www.redbeacon.com/s/re-electric-inc/">RANDLE, WA - Electrician - R.E. Electric Inc.<./a><script type="text/javascript" src="http://www.redbeacon.com/profiles/badge/js/367803/?size=m&style=tv"><./script> <a